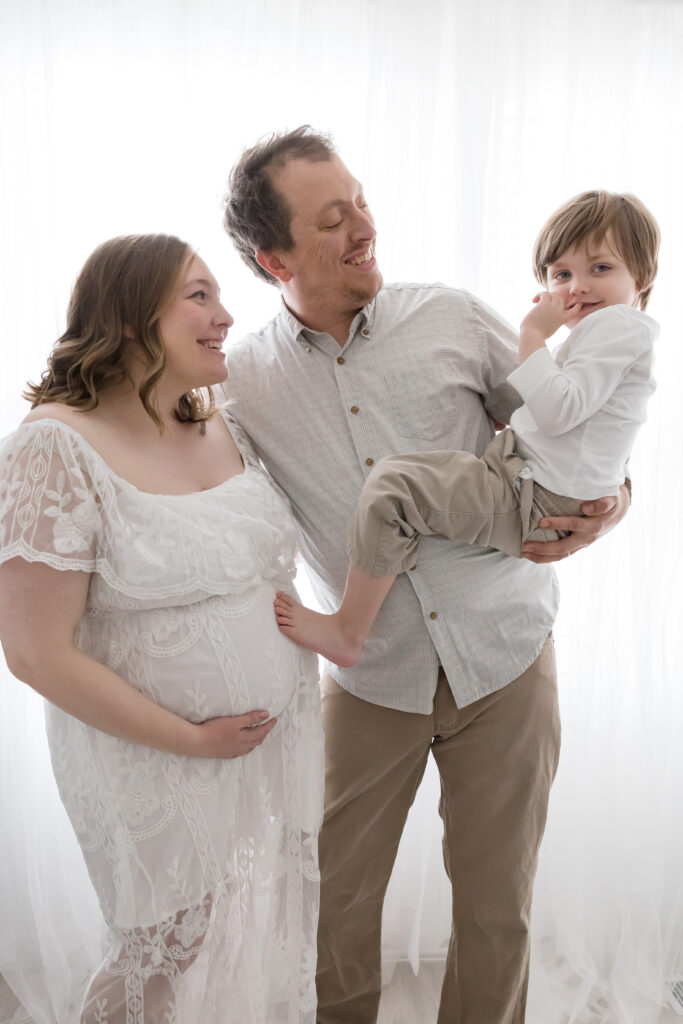 Maternity is the state of being a mother.
A maternity session is specifically done during a mother's pregnancy. Every day of being a mother is special. However, during the months of growing another human life is pretty miraculous and it doesn't really last long, even if it seems like it lasts forever. This is why this stage of life gets so much attention. I believe in focusing on this early stage of motherhood and the blessing it is to grow a baby.
A maternity session captures this beginning state of motherhood.
It specifically captures the end of your pregnancy when it is obvious you are growing a baby. It captures not only your growing body, but the emotions and feelings that comes with this moment. Being pregnant sure brings many discomforts, but it also brings feelings of excitement, love, and joy. Excitement to meet your baby and to experience life as a mother. It is amazing how much love and happiness you can have for a tiny little human you haven't seen and met. I always felt so connected to my babies, and it is no wonder I felt this connection! I have sacrificed my body and life in many ways to care for each of my babies while inside the womb and out. I think we can all agree, that even though pregnancy is a pretty normal, everyday experience, it is huge and simply brings so much meaning into our lives. Also, for many, it isn't so normal and so simple, but is still incredibly meaningful and beautiful.
Maternity sessions take place in the third trimester of your pregnancy.
Maybe this is obvious, but maternity sessions happen during your third trimester, because your growing pregnant tummy is showing well. Even though the session is done at a time that is maybe a bit more difficult to move around, the poses are definitely catered to your pregnant body.
A maternity session highlights the beauty of the mother-to-be, before having her baby.
Yes, maternity sessions are focused on mama! While I will take photos with your significant other or other children, the main focus of all the photos is on mother's currant state. The maternity session simply highlights the beauty and emotions as she is pregnant and anticipating the arrival of her baby.
Your maternity body is beautiful and powerful.
Speaking from experience, being pregnant can just feel like you have gained extra and unneeded weight. But there really is so much more to it! Your powerful woman body knows exactly what it needs to do to grow your baby. You don't even have to think about it, your body just knows and does. Not only is that POWERFUL, that is BEAUTIFUL. Let a maternity session show off your beautiful and powerful body.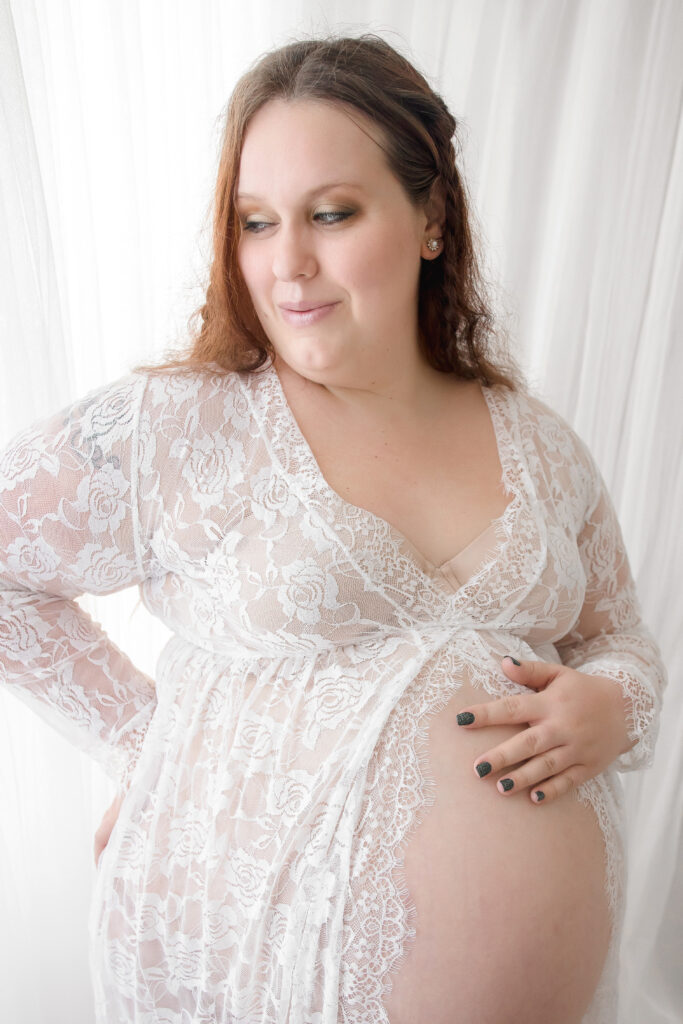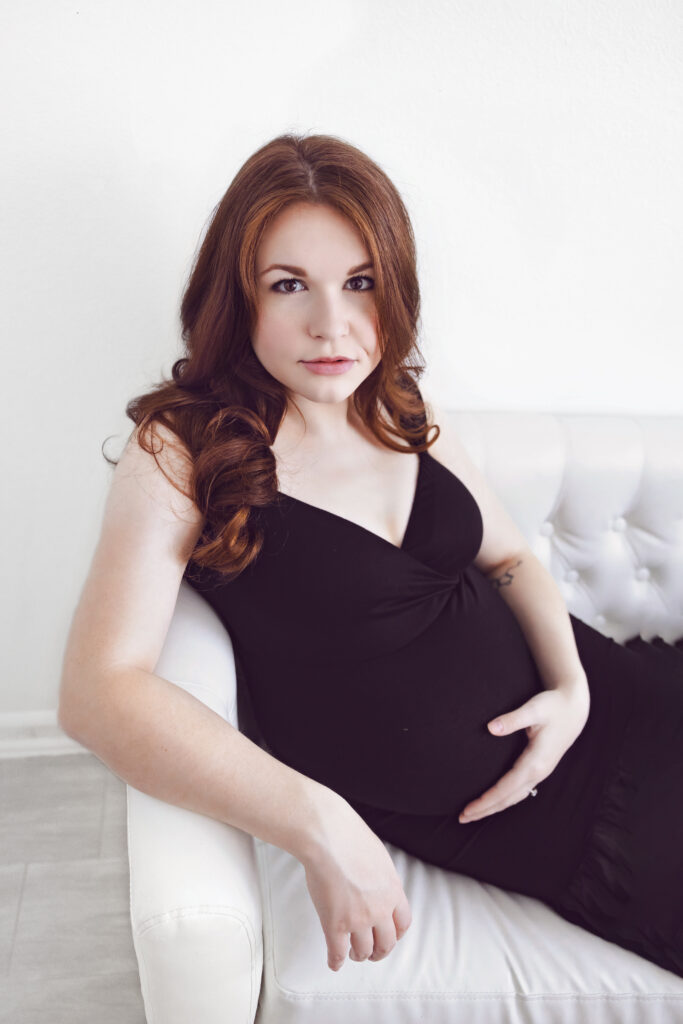 These sessions take place at our home studio when mom is typically 32-36 weeks pregnant. We offer several options in our client closet that you can wear, or bring your favorite outfit.
Sessions are held Monday-Friday around 10am. Weekends are extremely limited and cost additional fee. $175 retainer due upon booking, with the remaining balance of $175 due 5 days before your scheduled session.
Sessions do NOT include any digital files or prints. Your Digital Image Collection is purchased separately after the session.
**Check out our Bump-Birthday plan to bundle and save $200 on your maternity, newborn, 6 months, & 1st year Smash Cake sessions**